MoonWalker
Motion Systems & Motor Driver
MoonWalke which is motor controller brand is suitable for various FA equipment, robots, 3D printers, etc. It is the product which has excellent quality and economical price
NTREX LAB
NTREX LAB produces industrial robots which could be used in various industry field and
various line-up moter controller based on the technology of digital motor control filed.
Our lab is trying to meet various demands of fast changing auto industry field.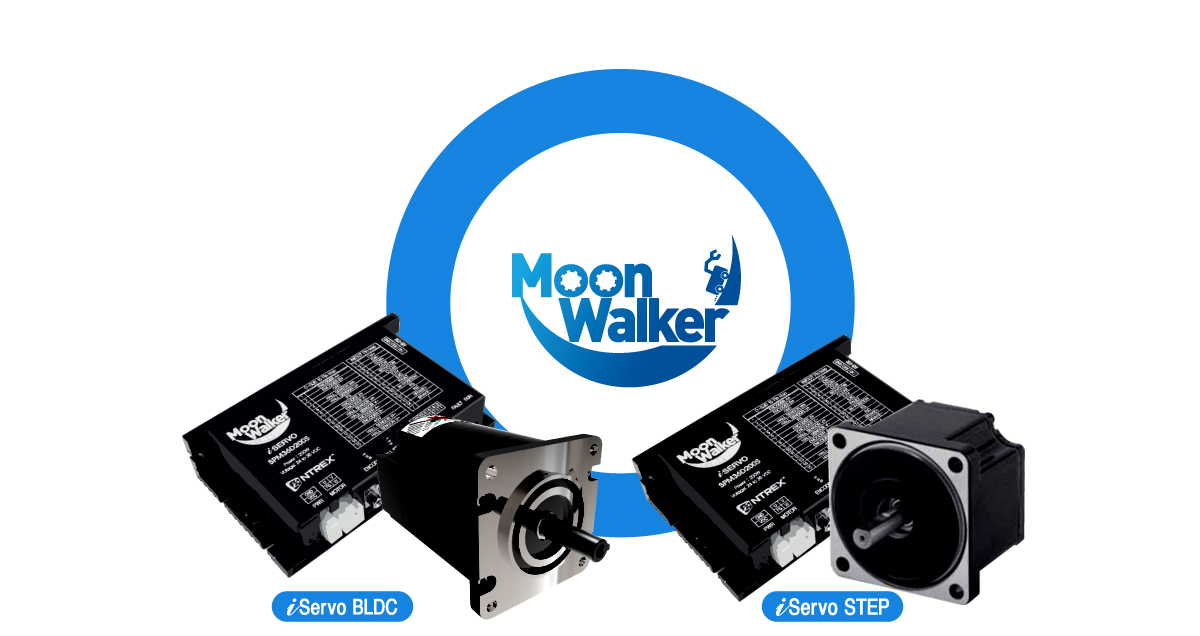 Features of MoonWalker
Auto Gain Tunning!

The tunning can be completed with one button.

Step Servo which is Full Closed Loop Type!

Built-in Field Oriented Control!

For iServo STEP,

all the torque range of the motor is utilized

due to the current control meeting the load!

Low heat output

only using the amount of current required by the load!

Low vibration

due to noise removal effect when stopped
Features of MoonWalker Equipment
Excellent work performance
at a low price
Easy operation and
setting with Mini-C
(UI provided)
High hardness and
simple design
Available in various shapes and
in diverse fields
LAB Related Site 'Rexbot'
You can find more information on the official website, Smartstore, and YouTube.